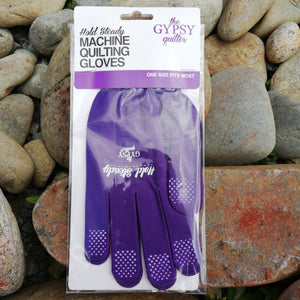 Checker
Hold steady Machine Quilting Gloves
Regular price
$19.00
$0.00
One size fits most.
Machine quilting gloves by the Gypsy Quilter.
They are breathable and comfortable.
Gain extra precision control when you need it most with grip dots on the fingertips. Or flip the glove around for maximum control with grip dots all over the palms and and fingers.
This versatile glove is perfect for any quilting situation.
100% nylon with PVC grip dots.